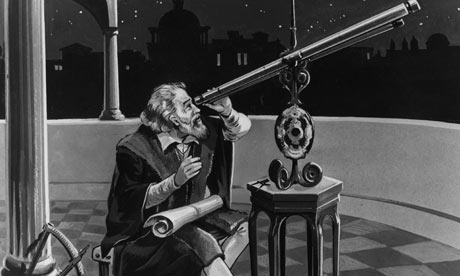 I can't believe that I'm approaching nearly 300 postings! Granted I don't write elaborate essays but in the short time I have been blogging, I consider myself pretty prolific; enough to offer some observations about blogging that I'd like to share with you:

1- Blogging is time consuming. Believe it or not, sometimes producing 6-8 jokes may take 1-3 hours. So either joke writing is difficult or I'm an idiot. This is a typical conversation that I have with myself before writing a joke: Is this joke topical? Is it off limits? Is it funny? How can I combine the premise with the assumptions people have about the subject matter. Will people get the punchline? Am I wording the joke correctly? How is the rhythm of the joke? Is the joke too subtle? Is it too obvious or cheesy? How can I link idea X with idea Y while still remaining humorous? Can I edit this?

2- Commenters come and go. My blog may be the flavor of the month with a certain blogger for a long time and then like all my ex girlfriends, they go away. Sometimes they return and it's a good surprise but when they don't return I just hold on to the cherished memories that we once shared. I just hope that such bloggers find someone that will treat them better than me or provide what I couldn't. I wish them the best.

3- Reciprocity isn't automatic. When I first started blogging I was under the false belief that if I participate in another person's blog, they will automatically participate in mine. Boy was I wrong! There is one blogger in particular who always has activities and games and I was loyal an participated multiple times but after giving it up and not getting commitment, I felt like a cheap hooker; used and abused.

4-Just because I don't comment, doesn't mean I don't read the blog. This seems hypocritical considering observation #3. On the one hand I read some blogs and at times I don't respond or comment. On the otherhand I feel neglected when I'm overlooked. Hypocritical? yeah I'd say so. I will say this. I have learned alot from the many bloggers I follow.

5- I think that following someone only because they follow you is kinda' cheap. I follow people on my blog because I find something interesting about their blog. I especially look for a blogger with a unique point of view even if I don't adhere to that view.

6- It's easy to get lazy with your blog and produce half ass posts. Having a successful blog requires effort,brainstorming, and just giving a crap.

7-Sometimes doing nothing is a good way to recharge your creative juices.

8-I take my blog very seriously. It's funny actually that I'm so paranoid about creating shitty content on my blog. This is motivated by two factors. One, my mental problems. Two, taking pride in the quality of my work. I don't like it when bloggers say, "Today I don't have shit to say". Come on, that's not even trying. It's better to do nothing, rest your mind, and post a kick ass post.

9-Bloggers think that other bloggers have kick ass blogs. I read some interesting stuff that makes me wonder if there is any virtue in my blog but then I read a blog from someone I admire and they too feel the same way. The source is all the same: insecurity.

10- I will probably receive very few awards and/or followers. I know that my "material" isn't on the same level as Churchill but that's o.k. Also , I refuse to talk about typical crap to get universal appeal such as (I better not). One of the regular commenters here had a great article about what makes for a great blog and she said that you stay true to your theme and point of view. In otherwords, don't be something you're not (Remember Vanilla Ice?). I feel that I've kept it real. Also, I take pride in trying to be original. My blog flies under the radar a little bit but I just tell myself that the few that are aware of it are "exclusive". It protects my ego a little bit.