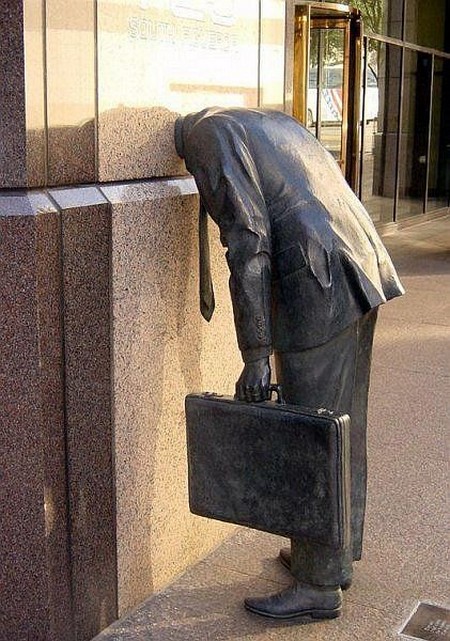 First of all, I want to thank all of my fellow bloggers who gave me words of encouragement after I took a mini-break from my blogs. Morgan from the Adorkable Ditz' Missteps reminded me that I had been up way too much and lack of sleep was not good for my health. There were countless others who were also very supportive in understanding that maintaining a blog requires a certain amount of creative output and energy to do so. It was cool to know that you guys weren't going anywhere. Thank you for that.

Ok, today's topic invloves quirks that I have. Because I prefer to run with a selective small group, few casual acquaintances are even aware of several idiosyncasies that I have. That is the public "me" is very different than the private "me". Sometimes people are surprised of the many interests and experiences that I have because I tend to be guarded among strangers. After reading many blogs, I have come to recognize that many of you experience the same thing. For example I read a great article where the female blogger expressed that her boyfriend (the extrovert) has no difficulty "working the room" while this female blogger (the introvert) is often overlooked.

Anyway, the point is that there are certain private, often embarassing things that bloggers do or think that are expressed freely in a blog that one would never divulge in a crowd or in a social setting. Here are mine:

1- I NEVER FILL MY GAS TANK IN MY CAR.
Please suspend judgement and try to understand the logic behind this. Since I am a human, I am mortal. Because I'm mortal, that means one day I will die. Chances are that death will come as a surprise to me. Therefore, on the day that I DO die, it would be a waste to have a full tank because that's an extra couple of bucks that were wasted prior to my death.

2- I ALWAYS CARRY A BOOK OR NOTEBOOK WHEN EVER I GO OUT
I rarely ever actually read or write when I go out because the object of going out is to go out but I have a fear of being stuck somewhere and being bored out of my mind. I have actually read my book probably 1% of the time but I carry it for that 1%chance encounter.

3- I CAN'T SHARE A STRAW
If you drink from my straw, the drink is yours.

4-I'M TOO LITERAL SOMETIMES
I hate ambiguity in communication. Therefore, I hate it when I get incomplete information such as, "Can you get me that thing that's over there?". My blood boils as such comments. The converse is true. I get irritated when I express a precise statement and I get questioned when the answer is in the statement itself. "Make a right turn on Beach Boulevard." If I hear, "Should I turn here?" I'm going to flip. Let's see. Is that Beach Boulevard? Yes. O.K do you know what general direction right is? O.K then.

5- WHEN I"M UNWINDING, I HATE TO BE INTERRUPTED.
My routine when I get home after work is to play chess and listen to Pandora. Sometimes, I will just be surfing the net but when I'm doing this, I hate to think. However, my girlfriend likes to use this moment to make plans about an event that will happen 5 years from today.

6- I DON'T KILL SPIDERS
I hate to kill spiders because they kill flies. I just see spiders as my friends and I'm afraid that they may be reincarnations of people. However, I have no problem killing roaches which makes no sense since they too can be reincarnated.

What are your quirks? Please do tell!