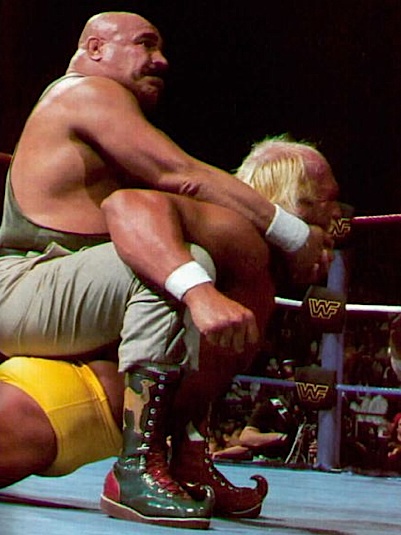 Hulk Hogan has been hospitalized for a back injury. Doctors have found the origin of the injury -The Iron Sheik's camel clutch.

A home once belonging to the late John Wayne is on the market for $2.2 million. To put in an offer, contact the broker, Dirty Pilgrim Realty.

Terry Jones the pastor of Dove World Church is getting alot of pressure, especially from General David Petraeus, for planning a "burn a Koran day". Let's hope he is not trying to keep up with the Jim Joneses.

John Lennon's killer, Mark Chapman was denied parole. Imagine that.

Reggie Bush has been stripped of the Heisman trophy several years after receiving it. Talk about a strip tease.

Angelina Jolie is meeting with Pakistan flood victims. This trip will serve a dual purpose: 1-Humanitarian aid 2-Adoption.